On the second Saturday of every month we open our doors to our neighbors in need. From 9:30-11:30 a.m. we have a clothes closet, food pantry, a hot meal, and a time of singing and devotion to the Lord.
Children's Day Out provides a caring Christian group environment in a safe and loving place. Each age-group of children will focus on learning and social skill development within age appropriate activities and group structures.
The meeting days are Mondays and Wednesdays from 9:30 a.m.-1:30 p.m. For more information on pricing, policies, and registration, please contact Leigh Reasor at 502-439-1286.
We seek to serve families by providing a time for parents to have some 'adult' time while their children can come for an evening of crafts, games, snacks, and Bible study all geared towards their age and developmental needs. Check our calendar or Facebook page for the next date.
Deer Park's Clothes Closet is open to those in need during the Gathering on the second Saturday of every month from 9:30-11:30 a.m.
Deer Park's Food Pantry is open to those in need during the Gathering on the second Saturday of every month from 9:30-11:30 a.m.
Participants meet each Tuesday 10 a.m. at the church to discuss care giving concerns, pray, write cards, make phone calls, and plan visits to those in need of ministering.
Highland Court Apartments
Highland Court Apartments
The Pastor leads a Bible-Study for the residents of the Highland Court Apartments at 2:00 p.m. on the third Tuesday of each month.
Sack Lunches for people that need one
Deer Park provides lunches every weekday for anyone that stops by the church and needs something to eat.
Annually, Deer Park provides a Christmas Basket to about sixty families in the Highlands.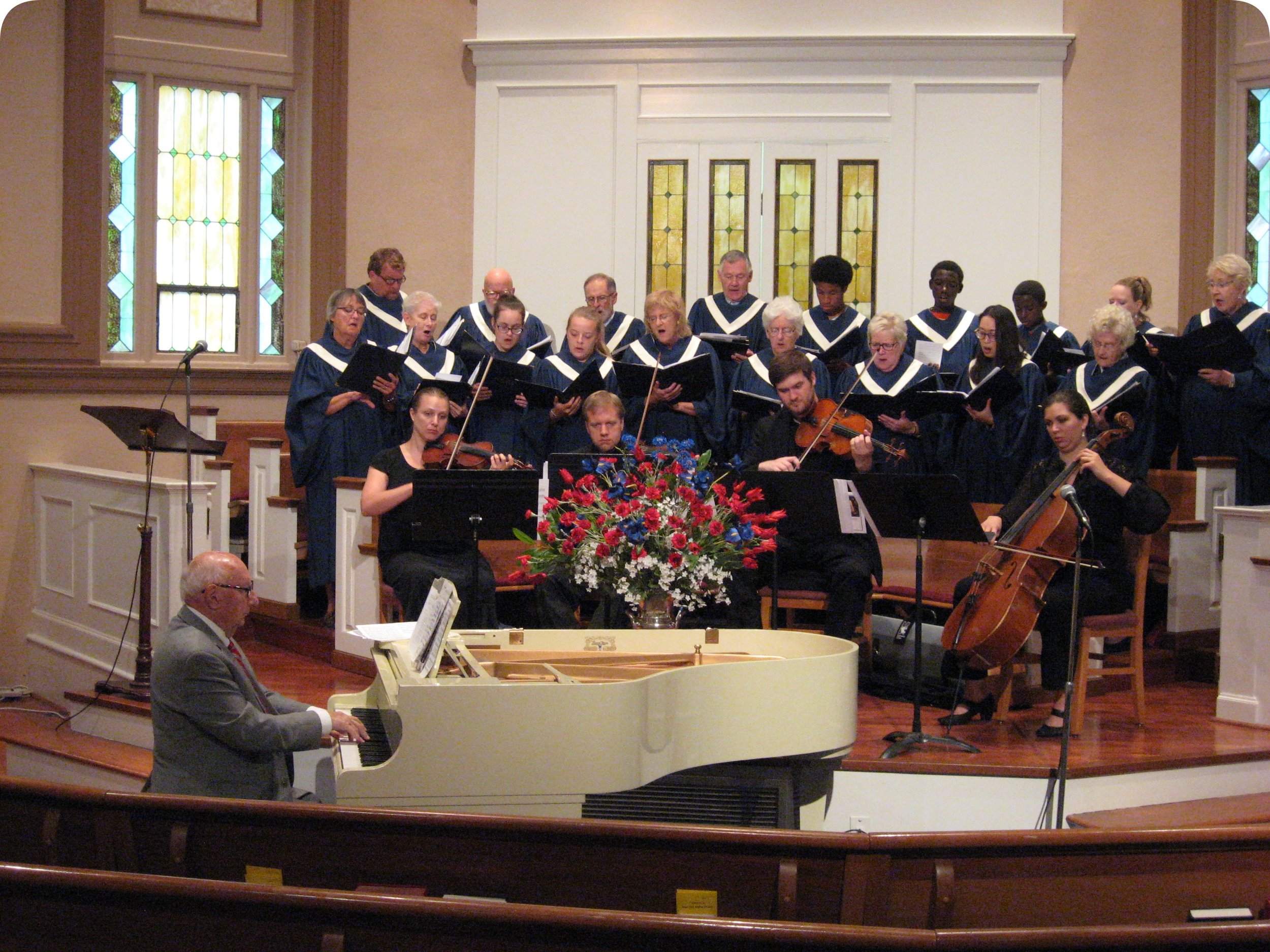 The music ministry of Deer Park Baptist Church has a long, rich history, centering first on the musical needs of worship. The Chancel Choir and the organ often take the primary role in leadership during Sunday morning worship services. Worship music covers a wide gamut of styles, according to the gifts of those who participate in it.
Highland Community Ministries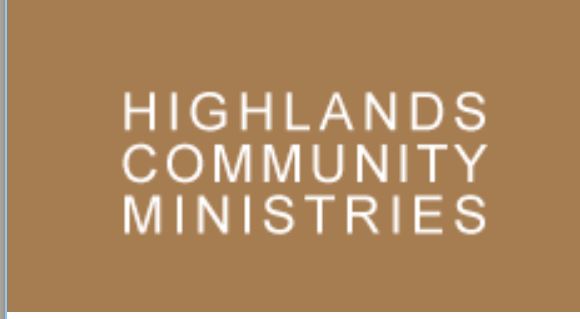 Highland Community Ministries
UNITING, SUPPORTING AND EMPOWERING OUR COMMUNITY
Deer Park helped form Highland Community Ministries with many other churches in the Highlands. It is an interfaith organization dedicated to supporting our neighbors and strengthening our Highlands community. By combining our resources and aligning our purpose, we build momentum toward positive change that affects us all.
Our church regularly sponsors refugees in cooperation with the Kentucky Refugee Ministries program in Louisville. Most recently we have sponsored and co-sponsored the resettlement of families from Syria Sudan and Myanmar. Church members assist in numerous practical ways including rental assistance, apartment set-up, transportation and stocking the food pantry.
Deer Park supports Extreme Build. Volunteers from churches all over Kentucky come to McCreary County in June to build a house in ten days. Sponsored by the Kentucky Baptist Fellowship, over 130 volunteers will construct a home to provide an affordable house for a family in need.

Deer Park is the home to the Wayne Oates Institute. It provides a perpetual, international, learning community for caregivers seeking to connect faith and well-being.
Wayne Oats Web Site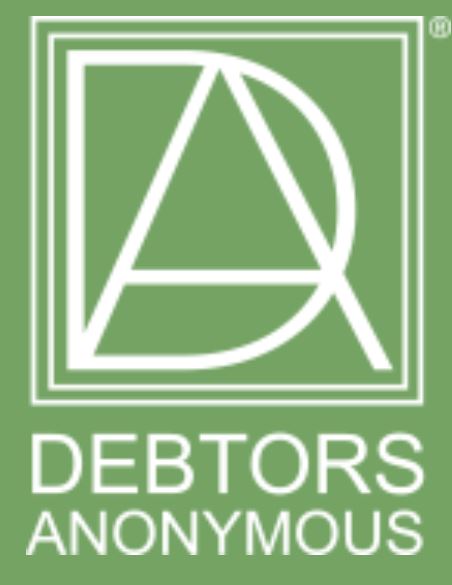 Debtors Anonymous is a 12-step fellowship of men and women who come together to solve common problems of compulsive debting. Weekly meetings are held on Sunday evenings from 6:30-7:30 p.m. at Deer Park Baptist Church (rear entrance) located on 1733 Bardstown Road. For more information debtorsanonymous.org