We invite our neighbors to join us in celebrating the resurrection of Jesus! This unique service includes special choral and instrumental music and is concluded with an interactive 'blossoming of the cross'.
Every summer we host a Vacation Bible School for children in the church and our community. We invite our neighbors to join us in exploring God's Word and world with the next generation.
Each September we partner with Bardstown Road Presbyterian Church and the Deer Park Neighborhood Association to host a small festival celebrating our neighborhood and its people. This event includes games, food, live music, interactive experiences for children, and much more!
As the summer winds down, we host a church-wide picnic each September. We have plentiful food and fellowship, come join us!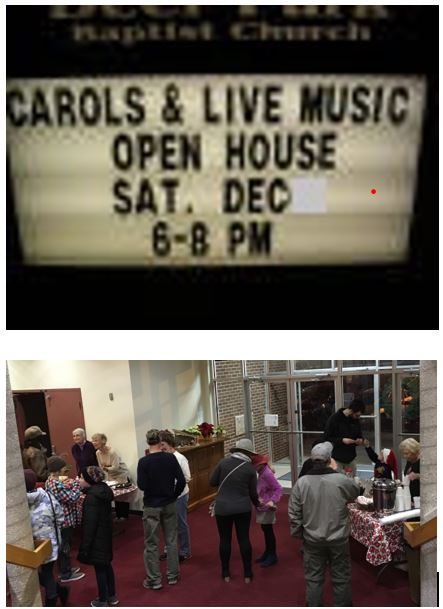 On the first Saturday evening in December Deer Park joins the local community in welcoming the Christmas season. Enjoy the lights on Bardstown Road and stop by the church for some hot drinks, sweet treats, and many of your favorite Christmas songs.
Hanging of the Green & Christmas Eve Candlelight Services
As a part of our annual Christmas season celebration, we have special-music services that you won't want to miss. Come and worship as our choir is joined by string instrumentalists who help us celebrate the birth of our Savior.
Community Christmas Baskets
In December we collect food items and combine them with other donations to package and deliver to our neighbors in need.